Private Label - White Label - DESIGN and CUSTOMIZATION for E-LIQUID LABELS
WHITE LABEL - PRIVATE LABEL - DESIGN
STANDARD FORMAT - No minimum order for this style. This label uses our Print-On-Demand printers.
EXAMPLES - Make the Design the Way You Want!
The elements canbe placed anywhere on the design (elements: Nicotine strength, Base Mix, Product Name, Options.

Background image can be any 'light' theme. (Dark and black backgrounds create color-shifts on 'On-Demand' printers (we print your labels for the products you order)
(Note: These designs are examples are not available)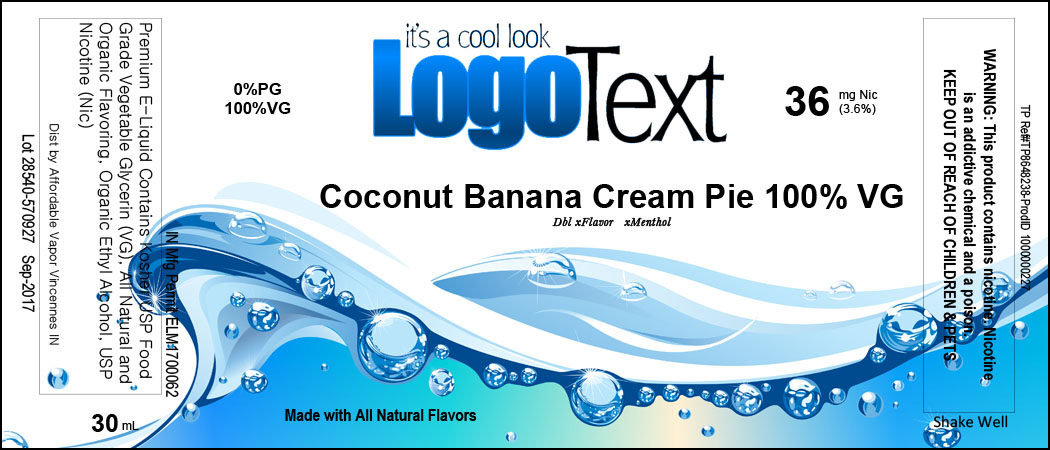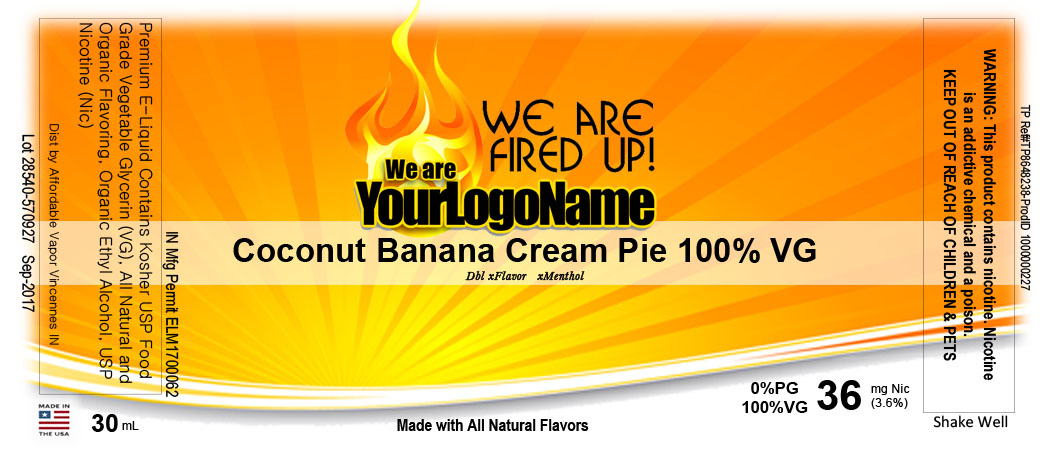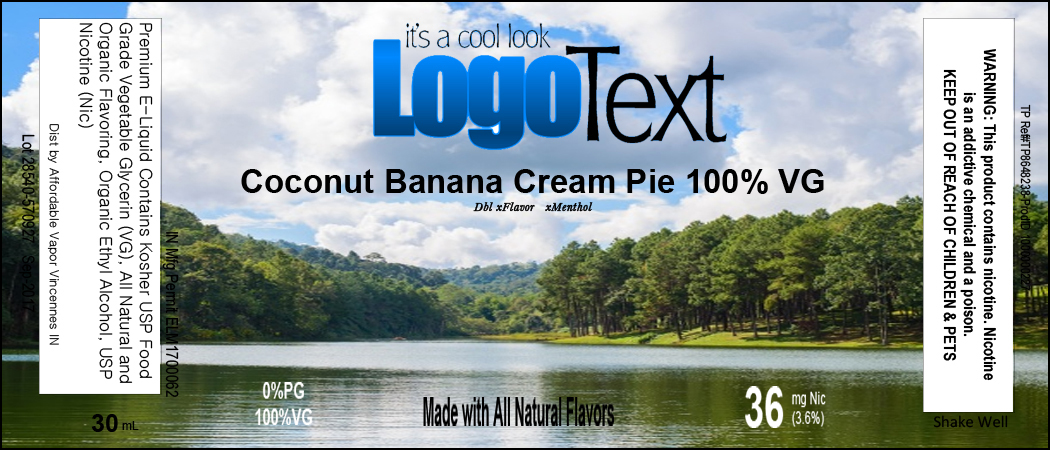 CUSTOM PRE-PRINTED LABELS FORMAT - You order pre-printed label rolls and supply the labels to ECBlend:
ALL DESIGNS MUST BE TESTED BEFORE ORDERING. LABELS MUST BE ORDERED THROUGH AN AUTHORIZED ECBLEND SUPPLIER - This is to ensure compatibility with our printers.
NOTE ON SIZING: SIZES can be ANY SIZE that will fit properly on the bottle. Non-standard sizes cost more from the label company, but they will cut the size to anything you like. (Example: Our 30ml bottle label fits 20ml, 30ml, and 50ml bottles.)
With pre-printing > The label can be designed any way you want it.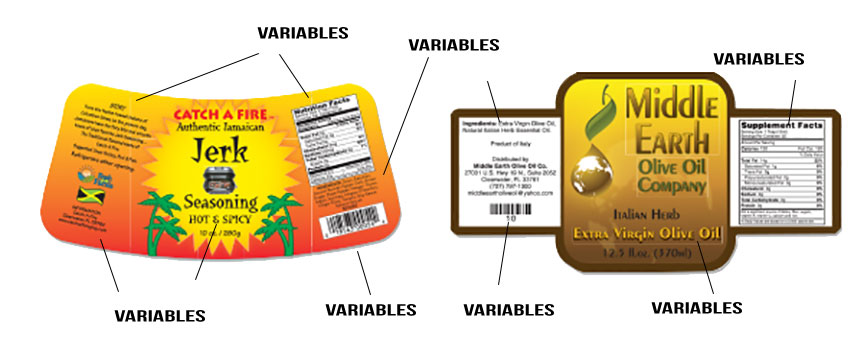 SOME BENEFITS YOU MAY NOT BE AWARE OF >

THESE CAN BE PUT ON THE LABEL or used in any of your advertising
NO SOY

- There is NO SOY ingredients in ECBlend E-LIQUIDS. Our VG is Palm Based to prevent SOY ALLERGIES. You can add the tagline "NO SOY!" if you choose. Federal labeling laws require any product with SOY in it to be on the label.

Nearly ALL

other manufacturers use Soy Based Vegetable Glycerin (and do not include the proper labeling). ECBlend has used Palm-Based for about 2 years now, so we will never need to include the "Contains Soy" tag. Soy is one of the number one allergens or sensitivies, so No Soy can carry a great advertising impact.

Our VG and PG is

KOSHER Certified

Our VG and PG is

USP Certified

. Every batch is tested before going into production to meet the minimum requirements in our MSDS (online at ecblendflavors.com)

Our Nicotine is

USP Certified

. Every batch is

third-party LAB tested

, then again tested in our facility twice (once before going into storage, then again when moved into production) and traceable down to every bottle. Even if you order 1 bottle, we can trace it back to the nicotine batch we received. We have a complete tested RECALL procedure in place as required by law.

NO ESSENTIAL OILS

in any of our products! - ECBlend has never used essential oils in our products. Oils build up in the lungs and can cause restricted or labored breathing. Our flavoring is (and has always been) water-soluble.

Product Liability Insurance

: Our products are insured and protect your business, you are automatically named as a co-insured. (Not for the label but FYI)

Our flavorings

do not contain Diacytel or Diethylene Glycol

. We require our vendors to certify these and have performed independent testing to confirm.
To print the variable information: BLACK TEXT IS BEST but not required > We cannot print WHITE on any preprinted label. White is not a color, it just "doesn't print" in those areas
SAMPLE DESIGNS that show both WHITE AREA for variable info, and NON white area.
These are just samples > Custom cuts like these would cost more to produce. Square with rounded edges (our current labels) are the cheapest.
CUSTOM PRE-PRINTED LABELS - NON VARIABLE SECTIONS
NOTE: This is our current design, > Unlimited design ability > ALL of these parts, and EVERY part of this label can be moved around, changed, any image, background or font you want. It does not matter to ECBlend's programming or labeling system.
PREPRINTED PARTS> BACKGROUND > It will be a full color label, which means up to 16million colors. The number of colors do NOT matter to the price.
ANYTHING -

The first thing to say is you can put anything you want on a preprinted label. There are no limitations other than SIZE and READABILITY. Add phone numbers, websites, backgrounds, images, etc. There are also no restrictions other than expected regulation (I.e. No phrases such as "Quit smoking with our liquid", etc)

Distribution Tag -

Restricted and Required: The distribution tag is required by Federal Labeling Laws. It must identify your legal registered name, city and state (minimum). You may add other info if you like (phone numbers, contact info, anything you want)
(words)

E-LIQUID (and) PREMIUM BLEND -

One restriction - This is a product identifier. E-LIQUID somewhere on the label is required. "Premium Blend" is optional. This can be changed to anything you like as long as it identifies E-LIQUID on the bottle. Example: "The Best Damn E-LIQUID in the whole world!"

BACKGROUND -

No restrictions - It will be a full color label, which means up to 16million colors. The number of colors do NOT matter to the price. It can cover any part or ALL of the label




NAME and LOGO -

No restrictions, any image, style, font, etc. Does not have to be your name, can be a Brand.


MADE IN THE USA -

No restrictions - may be changed, removed, etc.


STORE IN COOL -

Restricted - Required instructions for storage. Recommend adding the word "dark" - "Store in a dark, cool ...."


SHAKE WELL -

Unrestricted, may be reworded, changed, removed, etc. Strongly recommend having it on the bottle.

CUSTOM PRE-PRINTED LABELS - VARIABLE SECTIONS - These are elements of the label that are printed based on what you order
FONTS -

Any of the variable information can have its own font. When the label is designed, please include the Sample Variable Info in the font you want.
We will need the variable name (listed below), the Font style, Any formatting you want (bold, italics, etc),
GLOBAL -

All of these variables are required must have "blank" space included to print them. There is no restriction on FONT or SIZE. So they can have any look you want. WE recommend using WHITE SPACE on the left and right of the label (similar to the EXAMPLE show at the top of this email)

PRODUCT NAME -

Can be located anywhere - Need white space or light background to print name. (Maybe Yellow or light color, but not white. This will have to be tested, I don't know if it will print properly on full red background).




INGREDIENTS -

Required by FDA. Variable depending on active ingredients, highest volume of ingredient.




OPTIONS -

Menthol, Cool Hit, Extra Flavor, Enhanced Sweetener, Sour.




WARNINGS -

FDA Required language "Keep out of reach of children & pets".




WARNINGS 1 -

Prints "Nicotine Risk Warning" if contains nicotine. Leaves off that statement if 0 nicotine.




WARNINGS 2 -

Prints "Nicotine is addictive" if contains nicotine. Prints "Does Not Contain Nicotine" if 0 nicotine.




OTHER VARIABLE INFO -

Tagline info > If Dragon Series, prints "Dragon Series - Beyond Creamy!", if All Natural product, prints "Made using All Natural Flavors". Prints other taglines.




BOTTLE ID -

Ties to Batch/Lot number. Adds a unique bottle source ID. (Will be same number if batch of 5 bottles)




CREATION DATE -

Date bottle was created. For expiration purposes. (Our chem-lab has 3 years of samples they are categoring and analyzing on E-Liquid expiration. An article will be coming out on those findings, hopefully very soon.)



BOTTLE SIZE -

Required by Law. Content by volume. In this case 30mL is the volume.

BASE MIX -

The amount of PG in the bottle is important for Propylene Glycol sensitivities.




NICOTINE -

Required. Can be written as "18mg Nic" or "18mg/ml Nic" or "1.8% Nic" (The "Nic" abbreviation is defined in the ingredients listing as "Nicotine (Nic)")




LOT/BATCH Number -

Required for traceability and recall procedures.