ECBlend's custom line of liquid flavors are...
Some

t

hing Be

tt

er
- refreshing, delicious, and M

a

de

in

the

U.

S.

A.



Welcome to ECBlend Wholesale.
Authorized Wholesalers/Resellers
Please Login

Welcome Wholesalers and Resellers
⇒
Please Login to access the wholesale system. You will not see the site unless logged in.
Please read the Wholesale Pricing link on the menu after logging in for important information.
To apply for a wholesale buying account, CLICK HERE
Resellers NOTICE - READ ME:
Wholesale processing is at 4-6 days.
Review Large orders processing time schedules here
(scroll down after loading page):
Wholesaler Processing Times
If you are not a wholesaler/reseller and are looking for
ECBlend Flavors - Please go here
WHOLESALERS/RESELLERS: See retail PRODUCT ADDITIONS and UPDATES for recent changes/adds to products
Private Labelling has been re-enabled - Click on PRIVATE LABEL category on the left menu after logging in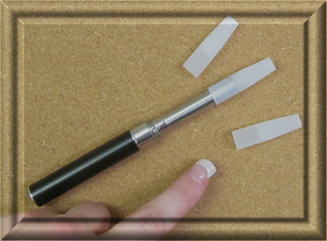 Friend Tip™ by ECBlend
Disposable safety-tips for personal vaping (PV) devices - Allows you to share your PV with your family, friends and customers safely.
Use them yourself for personal hygiene or sharing, or hand them out to your family, friends, and customers.

Suitable for standard atomizers and cartomizers.